How to truly feel much less pressured and additional empowered and to produce a life of meaning—without your cell phone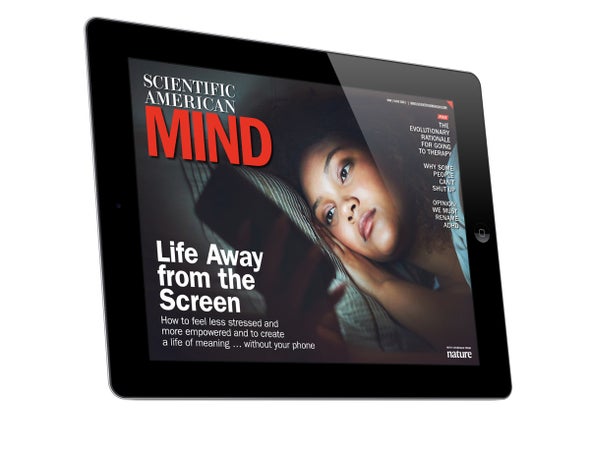 Right before the pandemic grounded most of us, if you'd at any time ridden the subway or a bus, flew on a business flight or, heck, been any where in community with plenty of other people, chances are you'd have noticed a common issue: all heads close to you bowed, eyes locked intently on a cell-cell phone display. If folks experienced near continuous cell phone fixation in the prepandemic occasions, it may be safe to get in touch with it a flat-out mobile phone habit in the age of rolling lockdowns and perpetual social distancing just one study uncovered that common U.S. adult smartphone time surpassed three several hours a working day for the very first time ever in 2020. A good deal of this display screen time is likely senseless scrolling from one publish to another—in just one way, it's a distraction from imagining about the strife in one's very own existence and in the environment. As writer Karen K. Ho tells our technological innovation editor Sophie Bushwick in this issue's go over tale, this so-known as doomscrolling robs "future-you of the power you have to have to seriously concentration on critical issues and also to just take improved care of yourself" (see "Stop Doomscrolling News and Social Media").
Scrolling further into this concern, senior editor Gary Stix has a intriguing dialogue with Vanderbilt College professor of psychology Steven D. Hollon about the purpose of remedy in treating melancholy (see "Evolution Could Reveal Why Psychotherapy May perhaps Do the job for Depression"). And journalist Christiane Gelitz explores the discussion more than no matter whether you can read through a lie on someone's face (see "Humans Are Very Awful Lie Detectors"). After you've concluded this absorbing collection, I propose stepping absent from your display screen and acquiring some refreshing spring air.
This short article was originally released with the title "A Electronic Obsession" in SA Thoughts 32, 3, 2 (Could 2021)
doi:10.1038/scientificamericanmind0521-2