In the lead-up to the city's primary and general elections – on Sept. 14 and Nov. 2, respectively – the News-Post sent questionnaires to all the candidates for mayor and Board of Alderman. Here are their responses.
***
1.) What do you see as the biggest challenge facing the city over the next four years, and how would you fix it? 
2.) How do you plan to continue the findings of the city's disparity study in contracting?
3.) What does Frederick look like in 2040?
4.) How do you address the perception of increased violent crime in the city?
5.) How do you make sure to focus enough attention on areas other than downtown?
***
Michael O'Connor (D, for mayor)
1.) Further expanding opportunity, enhancing civic engagement, and building climate and public health resilience. The last four years have offered enormous challenges from the pandemic to racial justice conversations to climate impacts, that no one could have foreseen. And yet I have met each of these head on. We know there is more to do to ensure Frederick is well positioned to continue to be a community that welcomes everyone with opportunity for all and has the policies that address the climate crisis and expand justice. No Mayor in the last 50 years has been handed the challenges of the last four years. Historic flooding, a global pandemic, and a reckoning on race and justice that led to difficult, at times tense, long overdue conversations. I wouldn't wish this for any future administration. But how reassuring to know with lived evidence, not promises, how someone in leadership will respond. Through it all, in my 20 years as a journalist, 10 years as a church business manager, 10 years teaching part-time at the community college, 30+ years as an active and engaged community member, and 12 years in elected office, I have been knowledgeable, respectful, thoughtful, ethical, and compassionate.
2.) My administration proposed the disparity study that is resulting in recommendations to expand purchasing opportunities involving City contracts with the goal to increase women and minority-owned business (W/MBE) participation along with small businesses. We have also worked with our Department of Economic Development to evaluate our city business grant opportunities to ensure W/MBE's are well represented and given priority, where possible. It is tangible action of the commitment I made early in 2018 when I revived the Disadvantaged Business Enterprise Program Review Panel, after two decades of dormancy, and initiated a Diversity and Inclusion program with our partners at Maxlife, LLC. This broad commitment to diversity, equity, and inclusion, culminated with the hiring of the City's first Equity Program Administrator. She will serve as the staff lead in addressing disparity and implementing the recommendations from Griffin and Strong, P.C., working with our purchasing department and the DBE review panel, helping our organization implement the D&I strategic plan, and building strong partnerships and educational opportunities with the community to ensure Frederick remains a place where everyone has opportunity to thrive.
3.) It is best summarized in CommUNITY 2030, the City's first long-term strategic plan, which I spearheaded, with robust community involvement, and which subsequently informed our 2020 Comprehensive Plan update. These will be the guiding resources for Frederick's future. It states: We are a place where people have chosen to work, learn, innovate, and relax. Frederick is nationally recognized for thoughtful, managed, sustainable, urban development. Prosperity is balanced with housing, employment, and cultural opportunities for everyone. Our vibrant downtown and livable neighborhoods welcome new residents and creative entrepreneurs. Employers, large and small, provide competitive opportunities for the City of Frederick's workforce. Well-coordinated transportation choices allow movement around, within, and beyond Frederick to nearby metropolitan areas. Frederick is rich in the diversity of talents, cultures, and life stories that connect us with each other. All voices are encouraged and respected, fostering one of the most civically engaged cities in America. Steeped in history, Frederick is a progressive, welcoming, and authentically charming city. I am proud of the work that resulted in CommUNITY 2030. Frederick's vision is my vision.
4.) The most recent data from the Police Department, through June, shows that serious crime is down in 2021 compared to both 2020 and 2019 and remains near the 20-year low. However, no level of crime is deemed acceptable. We have addressed perceptions by deploying more resources in response to community concerns. I appointed a new police chief, approved by the Board of Aldermen, who clearly understands and wants to implement vigorous community policing, consistent with 21st century models. So, the most important step is hiring the right leader. In his first six months on the job, we have initiated a Multi-Cultural Liaison Unit to work with specific minority communities in Frederick to build trust, started mobile crisis response recognizing that mental health or other professionals might be the best first contact on 911 calls, and joined other local partners in a Law Enforcement Assisted Diversion (LEAD) program. This partnership will offer alternatives to incarceration for low level infractions with the hope that those with mental health or substance use issues can get the treatment and support they need without a trailing criminal record. We will continue to address with actions, not promises.
5.) I have made intentional choices that look outside Frederick's core, including completing transportation projects that include roads (Contender Way, Butterfly Lane, Christophers Crossing, Monocacy Boulevard), shared used path improvements, sidewalks, ADA ramps, and traffic signals. We committed funding through our partnership with Sophie and Madigan's Playground and graded and seeded multi-purpose fields to be ready as soon as Mother Nature allows, to create destination opportunities at Westside Regional Park. Our partners at the National Park Service Historic Preservation Training Center will retain the farmstead on sight. The Parks and Recreation Master Plan we initiated will identity the best opportunities to ensure all our 73 parks across the city best meet community needs. Our Department of Housing and Human Services, which I created, is exploring expanded west-side health services. I funded stormwater mitigation efforts outside the downtown core, following the 2018 flooding. And through our economic development efforts we have re-tenanted numerous office and commercial spaces across the city. Our updated comprehensive plan anticipates incorporating community character at the neighborhood level as we develop. I re-organized the planning department to facilitate this progress. Frederick is diverse and growing. To be successful we need to provide each neighborhood the resources it needs.
---
Jennifer Dougherty (D, for mayor)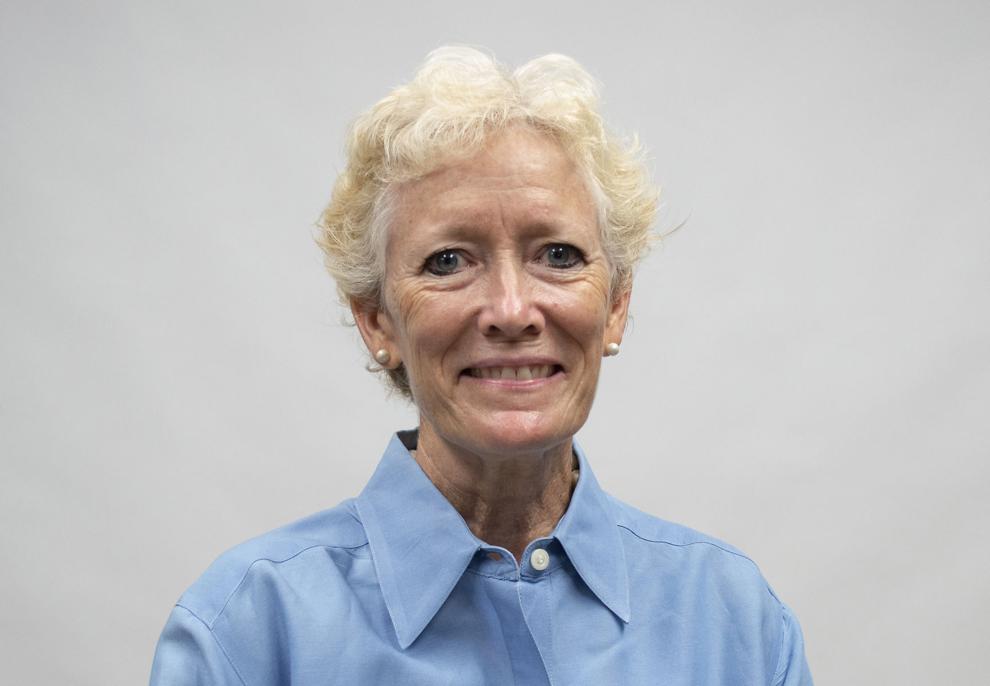 1.) Leadership! The City needs an informed, creative, and strong leader to make sure residents and businesses know what the government is doing and why. After sixteen years of Mayors who were unwilling to make decisions, but when they did act, we ended up with a new logo, six Chiefs of Police, an expensive diversity study, three extensions on the Downtown Hotel project, no management plan for the Westside Park, continued flooding of homes and businesses along over-taxed storm drains, and loss of the Frederick Keys affiliation. I will restore true community policing in every neighborhood; deliver outcome budgeting to measure the City's effectiveness in meeting the goals/projects approved by the Aldermen; create the Next Generation Initiative to prove to young people we value them and want them to have successful careers here; and restore the Neighborhood Advisory Councils to their purpose. I will fight for City taxpayers over a fair Tax Differential rate that would save the average household about $1,000/yr. I will address infrastructure with aggressive solutions. I will reform our political system to include more voters, have more equitable representation, adopt term limits for all elected officials, and enforceable Ethics Laws.
2.) For all City spending, hiring, and bid preparation I will assign one of the Executives in the Mayor's Office to serve as a full-time internal auditor. This person will help oversee government action, spending, and results – Outcome Budgeting. This will help make sure all City departments understand the importance of fairness and equity then report our results to the public. My experience as Mayor in dealing with a Consent Order from the Human Relations Commission regarding Police hiring is proof that I have done it before and can do it again. In order for the City to bring the best contractors forward, new strategies must be used to target minority-owned businesses with an emphasis on local businesses. The City's Purchasing Department will be assigned a Next Generation Initiative (NGI) Intern to identify and recruit minority-owned businesses to bid for City work. This intern will track and publish data on all contracts to monitor our progress. jenniferformayor.com
3.) The lessons of the pandemic should not be lost on our memories – we love Frederick! Frederick is a hometown where you know your neighbors and appreciate local businesses. Frederick is a leader in science and technology where we contribute to the nation's health, safety, and security. Frederick is an attractive destination that we are willing to share with visitors for history, hikes, bike rides, unique shopping, art, brewery and distillery days, and quality local eateries. As we grow, we should consider how our government operates and provides services, whether we control our destiny or remain tied to County-led decision making. We must be willing to explore the best way to keep high quality services and our high quality of life. We must be willing to ask, "Just because it's always been done a certain way, should it be done that way?" As we grow, we must continue to invest in sustainable energy policies that achieve the reductions promised by others. We must push open doors to all qualified people and protect against discrimination. Our public safety initiatives must address causes of problems, not just problems, and personal responsibility will be emphasized.
4.) I will meet immediately and regularly with the Chief of Police and deliver an update to the public. We will take the information to the NACs and broadcast on the web. We will listen to residents and businesses to better respond to trends. We must return to community policing strategies that get police officers out of their cars and building relationships in every community. Additional police officers will enable better "beat" coverage and special assignments. Investment in technology including expanded CCTV will help keep eyes on many public areas so residents and visitors are safer. As I did during my first term, I will meet weekly with the Chief of Police to discuss hot topics, issues from the NACs, crime trends, and strategies to deliver safety throughout the City. We will also return to weekly Chiefs/Directors Meetings where the entire management team discussed safety issues from CCTV, lighting, and public parks. I involved everyone in management to bring their expertise to address the current problems whether a water shortage, speeding cars, or a shooting. If there are properties or businesses that are flagrant violators of our City Code, we will adopt a multi-pronged approach to address the violations quickly.
5.) I will expand and empower the Neighborhood Advisory Councils (NACs) by conducting an annual "walk about" with NAC leaders, prioritizing capital projects, listing blighted properties, and recruiting new NAC members. I propose the creation of Election Districts for Aldermen (5) and two At-Large seats on the Board of Aldermen. This will help focus communication and results for every neighborhood. www.jenniferformayor.com I will restore the annual Community Roundtables, Frederick 101 classes, and add a city-wide NAC meeting to share priorities and concerns. My Next Generation Initiative (NGI) will recruit students from every community to work in paid internships in the City to provide needed services and gain skills/certifications for careers. I will adopt a "Plant a Plug" program to install EV charging stations throughout the City – doubling our stations each year for five years. I will work with local artists to create a rotating "Arts in the Parks" program that with create a small hub in most City parks to host local art projects. I will revise the residency requirement for the City's top management to make sure our policies are equally considered as residents and government leaders.
---
John Funderburk (D, for mayor)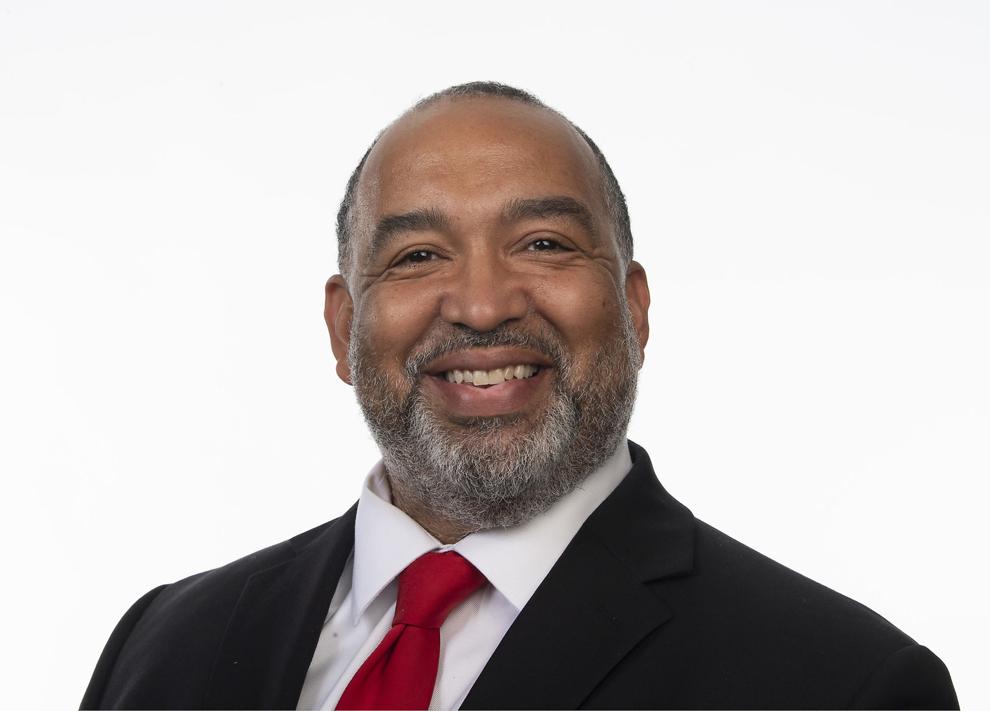 1.) The biggest challenge facing Frederick over the next four years is to identify and leverage resources to improve the quality of life for Frederick residents. Bad investment decisions under the current administration created high debt service. As a result, there are not enough resources left to invest in the community and address the increase of violent crime. Economic activity has been hurt by the lack of lack of transparency and inaction of the current administration. We still haven't seen ground break on the planned convention center and hotel, and we haven't adopted a plan for Westside Regional Park. Not only have we not adopted a plan, but we also haven't allocated any money in the city's budget to develop it despite spending $1.2 million a year in debt service and paying $250,000 in 2016 to develop a plan that five years later hasn't been used and according to the budget we still don't plan to. Frederick needs to move forward with smarter, stronger leadership that will put a plan in place and execute it to leverage these types of resources.
2.) The Director of Budget and Purchasing answers directly to the Mayor and Aldermen. We need to hold people accountable; and the buck has to stop at the Mayor's office. The current Mayor acknowledged the report "doesn't tell the most flattering picture of the history of the city of Frederick." The Mayor is part of that history and is responsible for managing personnel and policy to ensure the values and integrity of the awarding of city contracts are followed. If this person isn't performing his job according to the values and commitments of Frederick residents, we need to find someone who can; I will appoint someone who will do the job as assigned. We need the right people in the right positions doing the right thing. I will do just that.
3.) Frederick 2040 looks like a hub for innovation and technology. It will feature a thriving downtown and historic district that is closed to vehicle traffic like Fells Point in Baltimore and downtown Annapolis. We have seen already what the future can look like during this pandemic with bustling cafe seating and entertainment along Market Street. We need to make that permanent, so it becomes a destination not just for Frederick residents but beyond. My vision will also include a vibrant West side of town with parks, affordable housing, and a state-of-the-art library. We will reduce vehicle traffic overall in the city with new bike paths, express buses, and smart urban planning. For example, the Whittier development has many bike paths but there is no bike connection to downtown along Rosemont Avenue. We need to link bike-friendly developments and neighborhoods together. In addition, while the city already has a strong green recycling program, I will make it better. For example, the city does not collect tires for recycling, instead they go to the landfill. Old tires can collect water and provide a breeding ground for rodents and mosquitoes. Instead, we can reuse the ground rubber into asphalt and mulch.
4.) Increased violent crime in Frederick is not a perception problem, it's a reality and it's the number one question I get asked about during this campaign. We don't discuss it because we don't want to. But if we want to solve the problem, we have to confront it head on. We need the force of public involvement and public pressure to participate and help our police force coordinate to bring down the crime rate. It takes a concentrated effort to address some of the key reasons such as increased poverty and lack of attention paid to mental health. My plan to bring down violent crime in the city comprises of the following. 1) increasing the city police force by at least 10 officers. (7%) 2) hiring non-police professionals to expand on the program for mental health professionals answer distress calls who are more qualified to assess mental health crises. 3) Increasing community policing in non-downtown neighborhoods by walking, biking and Segway. We need officers who will "walk and talk" the beat, not just respond when somebody dials 911 to take a report. By putting more officers on the street, rather than in cruisers, we will be able to keep small problems from turning into bigger ones. 4) I will hold weekly town halls in high crime areas to help us coordinate our efforts. We need to confront violent crime, not hide from it. 5) Creating an electronic social media network with a quick response team for entrenched criminal activity.
5.) As a result of the pandemic, city funds are increasingly tight. We need to free up resources from bad policies and bad investments. For example, West Side Regional Park was purchased for $18 million in 2008. Our debt service is $100,000 per month until 2036. In 2016, the city paid $250,000 for a development plan that wasn't adopted. Moreover, the city's task force for the park hasn't met since 2019 or updated the website since 2017. There is no projected money going for development for another five years according to the latest budget. Meanwhile the land languishes, and the residents of the West side aren't being served. We need a new comprehensive plan that allows us to gift the land and work with the County to provide a state-of-the-art library, bike paths, dog and kids parks. We need to partner with responsible developers to build affordable housing and mixed-income housing. With solid leadership and vision, we can turn this series of bad investment decisions to a new world for Frederick's West Side.
---
Roger Wilson (D, for mayor)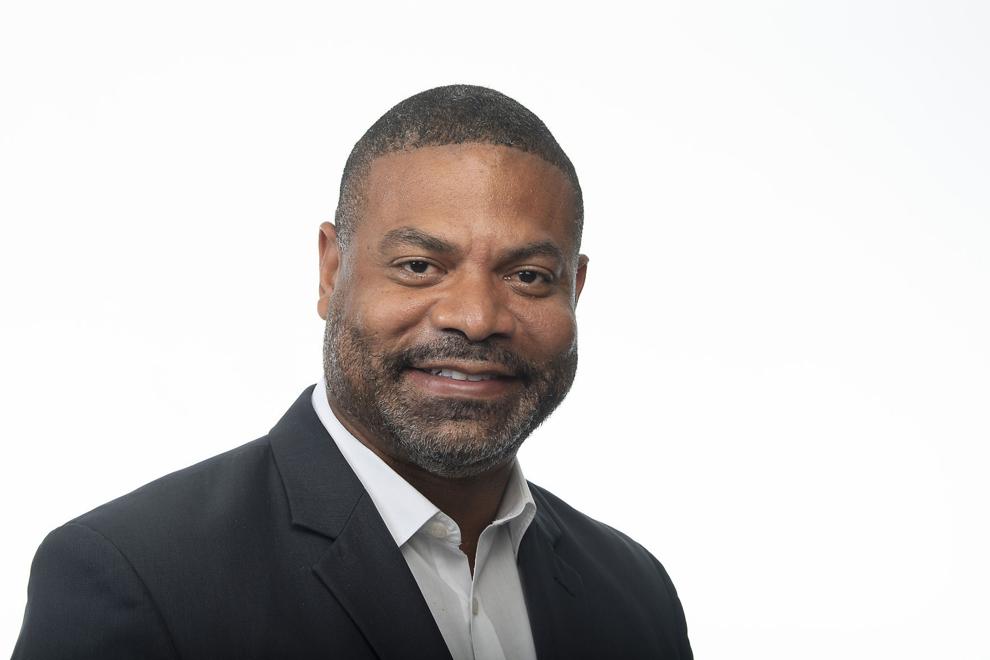 1.) Frederick is growing rapidly, and the challenges of becoming a larger, diverse, and inclusive city require short-, mid-, and long-term planning and execution. In order to change the culture of the city's leadership from reactive to proactive, and prepare for the needs of what will soon become a city of more than 80,000 residents, we must transform.
In my first 100 days as Mayor, I plan to complete an organizational assessment of the City's structure to make sure all departments are working together as a cohesive whole. I would also conduct a bottom-up review of the annual budget to make sure we're maximizing the output of our financial and human capital resources. Without these changes, it will be difficult to take on our infrastructure, housing, economic development, and land-use challenges in a holistic way, and to improve the quality of life in every neighborhood. Every organization needs to periodically assess itself to make sure it is functioning at its highest potential. City Hall is no different. We have a responsibility to our residents and businesses to spend their money efficiently and in ways that ultimately improve their lives here and their ability to do business in the City of Frederick.
2.) The disparity study clearly illustrates there is a problem with our current way of contracting. There are multiple ways I'd like to address this issue:
a.) Establish an Inclusive Ventures Program (IVP), much like models across the state of Maryland, to assist small, minority-owned, women-owned, and veteran-owned businesses within the City of Frederick with education, mentorship and access to capital.
b.) Partner with the County's Workforce Development and Frederick Community College to develop a "Trades to Entrepreneur" program, with the goal of establishing new minority companies that will provide services in the trades industry such as plumbing, electric, construction, landscaping, HVAC, and others. There aren't many of these minority companies in Frederick, so we need to grow them organically.
c.) Monitor and report annually to the Mayor and Board of Aldermen on the effectiveness of City procurement efforts.
d.) Review our procurement processes to ensure we are buying locally with a new "Made in Frederick" initiative.
e.) Ensure our Economic Development and Procurement offices are working closely with the Equity Program Administrator to ensure diversity and inclusiveness throughout city government.
3.) Looking into the future, I see Frederick as a model for sustainable growth and development. With planning and vision, Frederick can grow while maintaining the character that makes it a clean, safe, and fun place to live and work. I see every community with a mix of housing options both in terms of affordability and size, with access to parks, walking and biking paths, playgrounds, and healthy food options. I see our Downtown area maintaining its historic charm, while also making space for new development and businesses. I envision an aquatic center and indoor track and field facility at the West Side Regional Park and continued development of the Carroll Creek Linear Park. East Street should be reimagined and transformed into as much of a draw for Downtown as Market Street. I want all residents to feel like they receive equitable access to services, and businesses to see City government as a partner that is invested in their success. I want the City to be well-connected to the County and region, to ensure that we are using tax dollars as efficiently as possible through collaboration and consolidation. I would like to see the MARC Train operational hours expanded and running on the weekend. This vision will take hard work, but I believe it is possible in Frederick.
4.) I want to invest in people and technology. Over the next three years, I want to hire 25 new police officers and install CCTV across the city. In addition to the semi-regular headlines about shootings in our city, Frederick is currently experiencing challenges with low-level, non-violent crimes and general nuisance behavior. These challenges create the perception that the city is unsafe. These types of offenses are not necessarily captured in the data because they are often not enforced. But we can't keep telling the public that there is no problem, because they can see that there is. I understand that addressing these types of offenses requires collaboration between our social service providers, police department, and state attorney, as well as thinking of new ways to strengthen our youth services, mental health services, and expanding access to housing-first programs. The fact is, we can't shame people into feeling safe by suggesting their perception is flawed. The City has a responsibility to listen and understand why these perceptions exist, and work with our partners to design solutions. We must invest in the people that live in these communities, and allocate resources to alleviate issues that may have been caused by past or current government decisions and policies. We need to acknowledge and address past mistakes, and get to the hard work of putting our money where our rhetoric is.
5.) We need to strengthen the NACs and return them to the community, district Aldermen, and expand the lens of our economic development team beyond Market Street and Route 40. The NACs should be bottom-up community advocacy groups that have an equal voice in decision-making, independent of government control. The City also needs to learn from the Downtown Partnership, and use that same energy to help other parts of the Frederick community. These approaches will ensure that every community has a community-based voice to advocate for them in City Hall. It will also give these communities the opportunity to hold someone accountable when City Hall falls short. In our current model of government, some communities and issues are overrepresented, while other issues of equal importance are ignored. We need to create a system that ensures each community has a clear point person on the Board of Aldermen. Updating the charter to create districts is not an easy task. But in the near term, I can certainly assign Aldermen to be liaisons to certain communities like any other board, and ask that they report back during public meetings, so we're making sure their concerns are raised and we're allocating resources equitably.
---
Steve Garrahy (R, for mayor)
1.) More intractability with the mayor and alderman with the residents who we serve. Become more involved with the community n.a.c.s, going out to each neighborhood and I myself see what can be done to fix up all the areas in the city.
Meet with all those who live in the communities and address any problems and concerns they may have. I.E streets sidewalks and traffic problems.
2.) I would as mayor take a look at the studies and look at each job that the city contracts out and be informed about the qualifications of each contractor to insure that they have all the qualifications and experience needed for each job they will do regardless their background (background checks to insure that they have no problems or records done on each person one every job done).
3.) When elected mayor my primary concern is on my 1st term and setting goals to be achieved within my term better working conditions for the Frederick police.
By getting the shifts to 3-8 hour shifts ensures the best patrol vehicles negotiating with the fop for step pay raises good retirement plans and benefits.
Work with all the city residents any where in the city limits getting the neighborhoods fixed up, old and abandoned buildings fixed up for the homeowners to live in or sell them or rent out for new tenants or owners.
Help out all small businesses owners as well to get their business fixed up.
Attract new businesses owners interested in starting a new businesses.
Highlight the culture and diversity of the city good shopping and restaurants.
4.) Work with the Frederick police department and all of the city residents
Where ever they live have the n.a.c captains work closely with the pd to address any problems or concerns about the neighborhood and problem areas work closely with the chief of police so we can officers patrol the major crime areas and  if possible have bike or foot patrols in each area as a deterrent for everyone's safety and see what the most calls for service occurs to have the proper resources available myself go out to each area of the city to ensure that everyone feels safe in the community hopefully I can make our great city the best place to live and work in.
5.) I will make myself available to meet with all of the city residents no matter where they live in the city. Making sure that all of the citizens of Fredericks complaints and comments are addressed and taken care of in a timely manner.
My main concern is the safety and livability in the city is a high priority so we can have people talk good about our city and hopefully attract new businesses and residents to move into the city promote the city as the best city in Maryland to live in and work in. Promote the city of all of the great businesses in the area.
The history of it civil war attractions and the many cultures and diversity in this city.
Lastly I would like to attract more police officers, lateral transfers and getting more police officers recruited by going into each area and attract more minority's on the force regardless of who they are or back ground they are from.
Same way for the city employees we have as highlighted in question 4.
Editor's note: The responses have been lightly edited for misspellings and grammar. The News-Post did not receive responses by deadline from Republican mayoral candidate Steven Hammrick. Additionally, Republican mayoral candidate Steve Garrahy did not provide a photo.